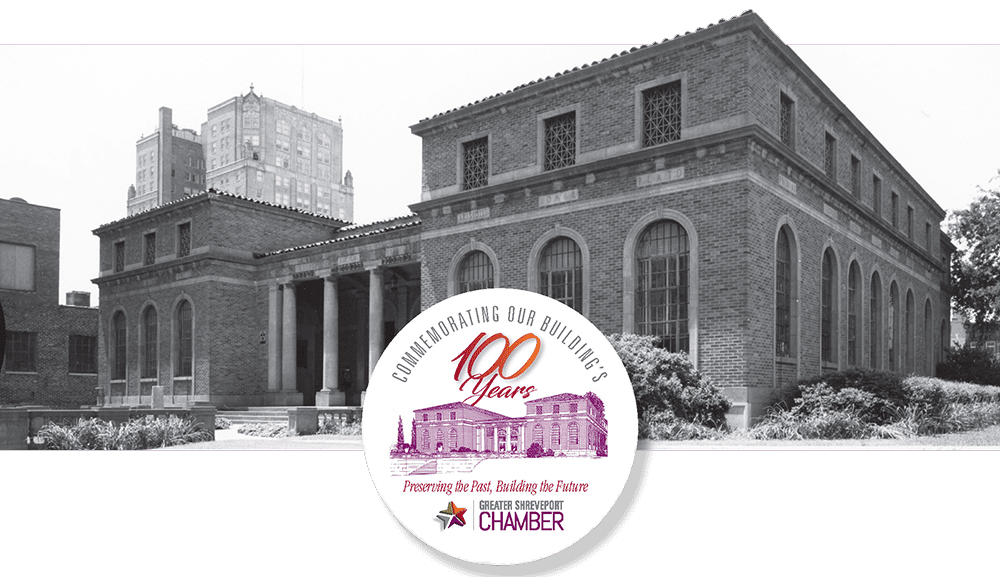 100 years ago, the people of Shreveport came together to fund and build the Shreve Memorial Library in the heart of downtown. It took a community-wide effort to create this magnificent structure, designed as an important expression of civic pride and what one local newspaper called a Monument to the Future.
Built in 1922 and opened to the public in 1923, the building is now in its centennial year and beleaguered with aging systems much needed interior and exterior repairs.  While we've patched the hole in the roof that leaked water, the ceiling underneath has collapsed and the entire roof and gutter system must be replaced. There are also unrepaired leaks in other parts of the building and the steel frame on the exterior windows has corroded they must be replaced. The exterior steps and plaza are in need of replacement, as well as the aging landscaping.
Inside, the original HVAC and pumping systems installed in the 1980s must be replaced along with the elevator installed at that time.
The one-of-a-kind structure, designed by renowned architect, J.P. Annan, is a striking example of Romanesque and Italian revival styles, and one of the few remaining examples of Shreveport's celebrated architectural heritage still in use today.
To save the building, the Chamber worked with the City to transfer ownership to the Chamber, enabling it to raise funds for the renovation. Award winning architect Christopher Coe, who specializes in preserving historic structures, was selected to spearhead the renovation project and an initial evaluation of the building's exterior has been completed.
We have launched a $5 million capital campaign to raise enough funds to not only repair and preserve the exterior of the building, but to replace its aging systems and update its technology. We are also creating an endowment to that will enable us to continually maintain the building in good condition.
Yes, the needs are considerable, but our plan is simple: we are committed to saving this Monument to the Future for generations to come, and to do so, we need your help.
For more information, please contact Chamber President, Dr. Tim Magner at 318-677-2500.
To make a tax deductible contribution to support this effort please click on the Donate button below.